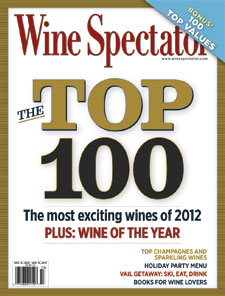 French Hemp Winery Is No Joke PDF Copy

Dana Nigro
Issue: December 31, 2012
When planning a new winery for Château Maris in southern France's Languedoc region, Robert Eden looked at natural building materials such as stone, rammed earth and even straw. What he ended up choosing had the potential, at least among certain crowds, to elicit quips: hemp. But it's no joke: The new Maris winery is built almost entirely from large, sturdy "bricks" of organic hemp straw. Those bricks not only reduce carbon emissions from construction, but also capture carbon dioxide from their surroundings.
"This is the first winery in the world like this," claims Eden of the 9,000-square-foot building, finished just in time for the 2012 harvest after eight years of planning and research. "We're in unknown waters here."
Hemp—low-THC varieties of the cannabis plant with negligible psychoactive properties—has been used to build houses in Australia, Europe, South Africa and, recently, the United States, even though growing it and producing it industrially is illegal in many states. However, hemp is still rare for larger buildings. Eden hopes that other wineries can learn from Maris and use hemp bricks for future construction.
What inspired his choice? "As farmers, we are aware of climate change being a big game-changer for us," said Eden. An English expatriate living in France, Eden took over Maris in 1997 with American business partner Kevin Parker, CEO of New York-based Green Partners, a private investment firm investing in sustainable business and green energy.
With the goal of creating grand cru-level wines from La Livinière in the Minervois appellation, the partners converted the property to biodynamic farming. In 2003, dissatisfied with the winery space they were using, they decided to create a new home for Maris. "We wanted to have a building that respects what we are doing in the vineyards in every way," said Eden. "We wanted the building to require as little energy as possible to function, yet retain a sane, healthful ambience. And the whole thing had to be practical."
In choosing materials, the Maris team looked at overall environmental impact, including where the materials came from, how they were transported and how they were made. They found the most ideal material in straw from fast-growing hemp, which does not require any irrigation or fertilization and whose rapid root-growth helps control soil erosion. Hemp fibers can be used to make clothes and rope, the leaves to make paper and the seeds for oil; the straw is essentially a byproduct. In Europe, hemp is partially subsidized, and France has extensive plantings in the area around Toulouse, making the material both accessible to Maris and cost-effective.
To make the bricks, lime was added to the straw to harden it; the chemical transformation into a limestone carbonate captures and sequesters carbon dioxide over many years. The mixture was then molded into bricks that are very light and easy to transport.
French regulatory authorities wouldn't permit the team to build an entire facility out of a non-standard material, so the builders laid the bricks, clamped together with rivets, but left holes through which they put a frame of untreated wood from certified sustainably managed forests. Acknowledging that the data was difficult to confirm, Eden estimated that the plant-based building materials had consumed 97 pounds of carbon dioxide per square meter, and that the carbonation process will continue to capture more over the next 20 to 25 years.
Eden is particularly curious to see what will happen with carbon dioxide produced by fermentation. When the bricks carbonate, they change colors slightly and become very hard. "Today if you go up to the walls, it looks like cement, but you can touch the exposed parts and feel the brick is still soft," he said. "So we can measure how quickly the hardness increases."
Hemp is known as both a breathable material and a good insulator. Maris does not have an air-conditioning system, but Eden expects the interior to remain about 54° F to 63° F year-round. To provide an extra buffer against extreme temperatures, the Maris team added two exterior walls with an air tunnel between them, and a duct in the roof of the cellar to allow them to increase air flow. Extensive testing on models found that, with this setup, if outside temperatures varied from 21° F to 93° F, the interior temperature remained fairly constant.
Château Maris is in the process of applying for the U.S. Green Building Council's LEED certification, hoping to earn Platinum, the highest level. Maris takes advantage of many other green building practices: The 15,000-case winery was built into the hillside, with a soil-topped roof planted with local vegetation. To minimize water consumption, the winery collects rainwater and recycles its gray water by filtering it through a natural pond system.
From the estate vineyards, Eden produces a range of very good to outstanding red varietals and blends from Syrah, Grenache and Carignan, along with a white from Grenache Gris. The wines are made with native yeasts, left unfined and unfiltered, and packaged in light-weight, recycled glass bottles with recycled paper labels. Three of the wines help fund charities, with donations of $1.50 from each bottle sold going to either the Jane Goodall Institute, Rainforest Foundation or International Polar Foundation.
Reflecting on the long path to the winery's completion, Eden said, "My fanaticism in wanting to respect the environment made me push to go the whole way. If something is going to be the first, you may as well pull it as far as you can. Hopefully you're making the mistakes for others to avoid."
89 Pts
2011 Old School Minervois Rouge (France, Languedoc Roussillon, Languedoc, Minervois) $15
A blend of close to 90% Syrah and the rest Grenache, the 2011 Old School Minervois Rouge is an excellent, and more than reasonably priced offering that delivers pure, fruit forward aromas of blackberry, black cherry, olive paste, pepper, and wild herbs to go with a medium-bodied, supple, and admirably fruited palate. This has an upfront, pleasure bent style, yet also has solid complexity and real character. It is a perfect mid-week drinker and will shine for 3-4 years.
88 points, $12
DAILY PICK UNDER $15
"Rose petal and crushed red fruit flavors grace this still youthful-tasting red, with herbal and slate shadings on the finish. Drink now. 2,000 cases made." —Kim Marcus

Old School Rouge AOP Minervois 2011. Old School Rouge is a blend of 90% certified organic young vine Syrah with 10% estate-grown certified biodynamic Grenache.
Old School Rouge explodes with aromas of black plums, tar, pepper, mocha, tobacco and leather. Velvety and round in the mouth, it coats the palate with waves of blackberry, cassis and plum complemented by accents of herbs, black pepper, mushrooms, tobacco and licorice.
Long and lingering, it finishes with earthy, plummy fruit, tobacco and herbal notes. This is the wine to pair with grilled eggplant, your first beef stew of the season, roast leg of lamb and hearty pâtés. (about $12)
This excellent, 79 acre, biodynamic estate is located outside La Liviniere, in the AOC of Minervois.
The wines are made by Robert Eden and are excellent across the board, with each showing a unique profile that's well worth checking out.
June 2012
| | | |
| --- | --- | --- |
| 2011 Château Maris Old School Rosé | Rose | 89 |
| 2010 Château Maris Grenache Gris Brama | White | 93 |
| 2008 Château Maris Grenache Nouvelles Fraiches | Red | 90 |
| 2009 Château Maris Carignan Continuité de Nature | Red | 91 |
| 2009 Château Maris Syrah La Touge | Red | 89 |
| 2009 Château Maris Syrah Les Planels | Red | 92 |
2011 Château Maris Old School Rosé (France, Languedoc Roussillon, Languedoc, Minervois-La Livinière)

A crisp, refreshing rosé that does everything right, the 2011 Old School Rosé, made from 100% direct press Cinsault, offers up a light salmon/pink color to go with a beautiful bouquet of lively red currants, spiced cherries, salty minerality, and rose petal. Every bit as good on the palate and very Provencal in style, with a light, medium-bodied texture, racy acidity, and a clean finish, this is a perfect dry rose for a hot summer day, and it should be enjoyed over the coming 6 to 12 months. (89 pts.)
2010 Château Maris Grenache Gris Brama (France, Languedoc Roussillon, Languedoc, Minervois-La Livinière)
An absolutely fabulous white that's 100% Grenache Gris from vines averaging between 50-70 years in aged, from a single plot, the 2010 Château Maris Grenache Gris Brama delivers a brilliant array of fresh, focused tropical fruits, honeysuckle, lemon rind, and buttered almonds on the nose. Aged in a combination of new and used oak, this definitely sports a hint of barrique, yet the overall freshness and purity is exceptional, and the wine has more than enough richness and depth to handle it. Medium-bodied, racy, and pure on the palate, with a lovely, elegant texture that's lifted by the wines acidity, this top-notch white opens up over the evening, so don't be afraid to give it some air prior to serving. It should continue to shine for 2-3 years, if not quite a bit longer. (93 pts.)
2008 Château Maris Grenache Nouvelles Fraiches (France, Languedoc Roussillon, Languedoc, Minervois-La Livinière)
Beautifully done and a blend of 100% Grenache that's aged for 12 months in foudre, the 2008 Château Maris Grenache Nouvelles Fraiches delivers a noteworthy bouquet of spiced red cherries and earthy, mineral-like qualities that, with air, slowly opens up to show additional leafy herbs, peppered steak, licorice, and hints of flowers. On the palate, the wine is medium-bodied and balanced, with an upfront, fruit driven character, excellent freshness, and a focused, clean finish that has you looking for another sip. Lively, fresh, and energetic, this outstanding Grenache needs a short decant if drinking anytime soon, and will drink well for 3-5 years. (90 pts.)
2009 Château Maris Carignan Continuité de Nature (France, Languedoc Roussillon, Languedoc, Minervois-La Livinière)
A blend of 90% Carignan and 10% Grenache that was harvested in early October and aged for 18 months in oak vats, the 2009 Château Maris Carignan Continuité de Nature is a beauty! Loaded with aromas of black currants, sweet tobacco and assorted herbs, earth, toasted spices, and a saline like minerality, this outstanding wine is medium to full-bodied and beautifully proportioned, with layers of fruit, a classy, elegant texture, and solid length on the finish. As with the Grenache, this benefits from a short decant and will shine for 4-6 years easily, although it"s hard to resist now! (91 pts.)
2009 Château Maris Syrah La Touge (France, Languedoc Roussillon, Languedoc, Minervois-La Livinière)
The 2009 Château Maris Syrah Minervois-La Livinière La Touge is a blend of 85% Syrah and 15% Grenache, all from limestone and alluvial soils, that was aged for 12 months in 30% new oak prior to being bottled unfined and unfiltered (like all of their wines). It displays excellent Syrah character with spicy dark fruits, loads of meaty qualities, ground pepper, wild herbs, and hints of olive to go with a medium+ bodied, rich palate feel. This has solid underlying acidity, as well as quality tannin on the finish, all suggesting it will evolve gracefully for 3-5 years. (89 pts.)
2009 Château Maris Syrah Les Planels (France, Languedoc Roussillon, Languedoc, Minervois-La Livinière)

The largest scaled in the lineup, and also the most modern, with noticeable sweet oak, the 2009 Château Maris Syrah Les Planels is 100% Syrah, from the estate's top plots, that was aged for 12 months in oak before being bottled unfined and unfiltered. Formerly known as their Old Vine Syrah, it exhibits terrific aromatics of crème de cassis, raspberry liqueur, smoked beef, spice-cabinet and hints of bacon fat that carry into a full-bodied, gorgeously proportioned and balanced Syrah. This too needs an hour of air to shine, has fantastic richness, and a juicy, lively finish and overall feel that keeps you coming back for more. It will drink well for upwards of 5-8 years, possibly even longer. (92 pts)
David Schildknecht, Wine Advocate, June 2011
Grenache Gris "Brama" 2010 90 Pts
"La Touge" 09 89 Pts
Carignan CDN 08 90 Pts
Grenache CDN 08 90 Pts
"Les Planels" 09 92 pts
Old Vine Syrah 08 93 Pts
Proprietor and passionate biodynamic practitioner Bertie Eden, along with his French-born, Australia-trained cellar master Benjamin Darnault are refining their style without sacrificing richness. Levels of alcohol have also come down a bit, and in the past three vintages have seldom been much over 15%. Eden tends to minimize the differences between the 2008 and 2009 vintages, insisting that his Syrah did not suffer significant stress in the latter. Darnault adds that the presence of springs in the sites where Maris has Syrah planted is critical in drought years, which approach the norm in La Liviniere. I prefer the results here from 2008, but Eden believes the 2009s will need a year in bottle to level the playing field in any imaginary competition between the two collections, and that point they will then seem pretty evenly-matched. (For more about this estate and the evolution of its style, consult my report in issue 183.)
Tasted blind, it was not hard to guess the varietal origins of Maris's 2010 Brama - the first of its kind - rendered in tiny volume from an ancient, largely Grenache Gris vineyard. (Brama is a mountainous site northwest of Felines where Domaine Courbissac also has acreage.) Loaded with ripe, lusciously juicy honeydew melon and pineapple, alluringly and intriguingly accented by mint and narcissus; this benefits from the counterpoint offered by lime peel and crushed stone in its finish. Vinified in a mixture of tank and new but not especially toasty barrique, it represents one more example of the versatility that accrues to one of the world's great yet obscure grapes. It's anybody's guess how this might age, but I suspect if will be best enjoyed over the next couple of years.
The Maris 2009 Carignan Continuite de Nature - blended with around 15% Grenache - evokes dark cherry compote accented by piquancy of cherry pit and high-toned, spirituous suggestions of kirsch. Full and sweetly fruited, it finishes forcefully with a striking sense of energy and invigoration whose effect is diminished only by its alcoholic heat. Eden opines that "the Grenache is just coming through more strongly at this stage, whereas the 2008 is now showing this cuvee's true nature." This will certainly merit revisiting next year and over the next several years.
The Maris 2008 Carignan Continuite de Nature features juicy, sweetly-ripe cassis and blackberry, beguilingly complimented by toasted walnut, cherry pit, dark tobacco, and brown spices. Luscious, rich, and soothing, its slight finishing warmth is largely overridden by sheer generosity of fruit, and mouthwatering salinity. This ought to be worth following for at least 4-5 years.
Pure black raspberry in both confitured and juicy, fresh layers inform a Maris 2009 Grenache whose sheer generosity of fruit overrides the bit of heat generated by its roughly 15% alcohol. A peppery note you might more expect from Syrah adds counterpoint to the finish of this generous, straightforward expression of its grape, which I would plan on enjoying within the next couple of years.
The Maris 2008 Grenache displays ripe red raspberry and strawberry in confitured and fresh form - a nice change of pace from the darker berries that dominate most of the wines from this address. Nutmeg, almond extract and inner-mouth heliotrope perfume seductively compliment this excellent value's sweetness of fruit. It is almost like chamber music compared to the symphonic scope characteristic for Chateau Maris - and what lovely music! I would tentatively plan to enjoy this over the next two years while the fruit is very fresh, though it might well end up evolving interestingly for a couple of years thereafter.
Confitured and liqueur-like black raspberry in the Maris 2009 Grenache Old Vine is accented by slightly acrid smoke and crushed stone mineral notes. Lush and expansive on the palate, this benefits from saliva-inducing salinity in a pure, sweetly-fruited finish that approaches the honeyed. Tasted from tank just prior to bottling, it really responded well to a strong aeration, its fruit intensity reaching almost explosive intensity. Benjamin Darnault says he prefers with Grenache to go into bottle in a slightly reduced state. It should be interesting to follow this wine's evolution over the next 5-7 years.
Effusively-scented with black fruit confiture and floral perfume suggesting lilac and heliotrope, the Maris 2008 Grenache Old Vine's sense of sweetness is reinforced by its lush, glyceral-richness and by notes of praline and brown spices. The generosity of fruit, spice, and inner-mouth perfume is vividly set-off in a long - and for a wine so full-bodied, uncannily buoyant - finish by an undertone of wet stone. This would make a deviously delicious ringer in a Chateauneuf tasting, whereby some celebrated wines of that classic appellation might seem somewhat inelegant alongside. It ought to be worth following for at least 5-7 years.
Mingling intensely resinous evocations of scrubby garrigue with confitured black fruits, the Maris 2009 Syrah La Touge - a cuvee from less-favored Syrah sites and featuring 12-15% Grenache - displays ample body; a rich texture; and a generous as well as invigoratingly pungent finish, though not the infectious juiciness and saliva-inducing savor of its 2008 counterpart. I expect this will be best enjoyed over the next couple of years.
Rich ripe black fruit and roasted red meat juiciness inform a seamless, polished palate in Maris's 2008 Syrah La Touge, with peat-like smokiness, mouthwatering salinity, and the savor of pan drippings rendering its long finish both invigorating and compelling of the next sip. This impressive effort and terrific value should drink well for at least 3-4 years.
Redolent of diverse smoked meats; rosemary; and confitured dark cherry, and blueberry, the Maris 2008 Syrah Old Vines benefits from glycerin-richness in conveying a lush, plush impressions, while retaining a primary juiciness that largely overrides the bit of alcoholic heat generated in its finish. Black pepper, clove, rosemary, bacon, subtly tart berry skins, and saliva-inducing salinity combine for a pungent, invigorating, palate-staining finish that offers perfect counterpoint to this wine's sheer richness of fruit. This was not harvested until late September, surely a factor in its phenolic diversity. I suspect that this terrific value will be worth following for the better part of a decade and quite possibly acquire even more complexity.
Due to have been bottled a few weeks after I tasted it in April, the Maris 2009 Syrah Old Vine reflects its ripeness of fruit in tar and licorice as well as cooked beet root and confitured black fruits. Intensely aromatic, full-bodied, and texturally lush, this finishes with low-toned earthiness allied to striking sweetness of fruit. A sense of mineral dimension and hints of bright berry skin edge emerged as it took on air, and I suspect it will grow in bottle - perhaps even in its final weeks in tank - and be worth following for at least 6-8 years.
Jancis Robinson on Grenache"Nouvelles Fraiches" Grenache 2008
"The fruit, the whole fruit and the wines tastes as though there is nothing but the fruit in this splendidly rich evocation of Grenache's visceral appeal. Perhaps helped by Bertie Eden's organic going on biodynamic methods, this throbs with life and is all too easy to glug."
Best Summer rosés
Pick up one of these blush-hued bottles for your next park picnic, backyard BBQ or rooftop party.
The pick: "There aren't many rosés that are coming from certified biodynamic vineyards, so we're very, very excited about the 2011 Château Maris Minervois Old School rosé. This is the first vintage in the U.S. It comes from Minervois in France's Languedoc region, and you get this nice minerality and a touch of muscle weight that balances the strawberry and orange zest notes. Its weight and smacking acidity are perfect for picnic fare."
Best Organic Red Wines We've Tried
"The 2009 Chateau Maris La Touge Syrah is abiodynamic vegan wine made with organic grapes that lives up to its billing as having "cherry and berry aromas with a plush and seamless mouth feel."
Set in the South of France's Languedoc region, Chateau Maris has been carefully restored from depletion since 1996 by biodynamic vintner Robert Eden. He's in the midst of building what he calls the world's first zero-carbon wine cellar made from hemp bricks. Unlike concrete or metal, hemp bricks "are 'alive' and able to breathe," helping to maintain proper temperature and humidity."
Chris Cree, Master of Wine, Syrah "Natural Selection" 2009

"This is a wine we loved at first sip! This Domaine is fanatically committed to natural and sustainable practices in the vineyard, winemaking, and all aspects of operation including a winery built from hemp - no snickers - and horse drawn plows for the vineyards. This smoky, sultry, fullish-yet-supple red is a blend of 85% Syrah and 15% Grenache grown on hard and soft limestone and alluvial soils. It is fermented in a mix of concrete and conical oak foudres, and aged for 12 months in barrel (30% new oak and the rest in two and three year old barrels) and bottled unfined and unfiltered. It is redolent of ripe black fruits and flowers (cassis, violets), with a hint of pepper, black olive and and that ethereal scent of herbs and garrigue that pervades the dry rugged hills of the region. Perfect with grilled chicken, beef, lamb and other hearty fare."
Forget Burgundy: Navigating Natural, Organic, and Biodynamic Wines
March 1, 2012 by Caroline Helper
Natural, Organic, Biodynamic – oh my! Sometimes trying to navigate the shelves of a wine store sure can make you feel like Dorothy in the woods. And I'm not gonna lie – I've definitely met my share of curmudgeonly wine shop owners who could stand their own in a witch-off with that famous green-hued cackler. Read more...
Chateau Maris Grenache Gris 2010 "Brama" ($50): Apparently those natural wine makers have a thing for obscure and practically extinct grapes – because Grenache Gris is another one! This wine had the most amazing nose of smoky roasted almonds and burnt popcorn, followed by a wine that is has big sweet juicy fruit, soft body, and racy acidity. A really interesting and rare wine that's definitely worth the price tag.
Chateau Maris 2009 "La Touge" Syrah : This biodynamic wine is made without any filtering or fining. Despite this, the nose is rather shy with a whiff of black raspberries. It's clean, bright, fruity and has nice lively acidity and some tannin to hold the whole thing up and accents the slightly herbal notes in the wine, as well.
Donovan Cellar, January 2012:
As gray, overcast December days begin to roll in, I steep in the reality that we are just at the beginning of another NYC winter—and we are still in the good part—the holidays! Afflicted with a mild seasonal discontent, Brendan Donovan introduced me to a temporary cure for the winter doldrums residing in a few bottles of wine from a vineyard in the South of France.
Brendan invited me over for another tasting in continuance of his search for high-quality, unique and of course flavorful wines for Donovan's Cellars. My interest was piqued upon learning the wines du jour were both organic and biodynamic, as I had just finished a course in viticulture as well as spent time on a well-known biodynamic producer's farm in California. Thus, I only recently grasped the amount of labor and love required to practice this philosophy, and therefore had a newfound appreciation for such efforts.
The first bottle we sampled was Jacques' baby, his own label produced from the Chateau Maris vineyard near Carcasonne in Minervois—Natural Selection Syrah 2009. The wine was perfumed with violets, and spicy, black fruit jam and carried a medium weight in the mouth, with flavors of wild, sun-baked blackberries and strawberries, herbs and pepper-spice layered throughout. The slightly chewy tannins lingered through the bright finish.
On a side note, the label for the Natural Selection Syrah is quite unique, and it unabashedly proclaims the wine's biodynamic heritage. So distinct is the label that I recognized it when the bottle came to my table on Christmas Eve while dining at a local NYC restaurant. My husband had ordered a glass of "some biodynamic Minervois" that was on the list; I am happy to report the glass was as good on that special occasion as it was with Jacques.
Next up were two estate wines from Chateau Maris, a pioneer since 1997 of biodynamic farming and sustainable, carbon neutral winemaking; and bottling; and shipping; and sales; literally everything. An entire column should be dedicated to what this man and his business partner are doing with their winery—for instance, it is built from hemp—Today, it's just about the wines.
First was the 2009 La Touge Syrah. The nose foretold notes of wild herbs, black pepper, roasted meat, ripe black and blue fruits and hay on the dynamic palate. This Syrah was alive and kickin'! The fog of winter was receding from my brain as this wine engaged the senses. The second bottle, a 2008 Grenache "Nouvelles Fraiches" was also a remedy for the winter blues. Medium in body, my glass was filled with freshly muddled strawberries and blueberries, baking spice, and a mood-lifting brightness that carried through to the chocolate-dipped strawberry finish. This was not a thinking man's wine; it was a pleasure wine, perfect for reconnecting with family and friends around a fireplace during the holidays. Or over a summer picnic- but we know that's a long ways off.
I can't claim that my newfound appreciation of biodynamic farming made the fact that the wines were biodynamic any more evident to me when tasting them, but Brendan and I agreed they exuded an unusual liveliness and brightness not always expected of reds from Minervois in the Languedoc. These flavors were vibrant and I don't think it was because of the steely sky outside. Again, Brendan has managed to track down another round of excellent wines—ones that I would gladly prescribe for winter maladies, no doctor's note necessary.
Lauren Mowery
"Among the several wines I sampled that night, an organically produced Syrah from the Languedoc region of France was the best and most elegant, and paired perfectly well with nearly all the food I ate. I often dismiss wines like this as gimmicky. It was explained to me that Chateau Maris, the producer, is a very green operation and, in fact, uses hemp to power a lot of the biodynamic operation and has a negative carbon footprint, and it was at this point my eyes started to glaze over as I prepared to be underwhelmed by a trendy wine. Not so. The Chateau Maris Biodynamic Syrah was quite beautiful, actually, lighter and with better balance than you'd expect a varietal to be, with a restrained fruitiness."
The Independant on Sunday: The wine whisperer: Does a bottle from a vineyard where everything is done by hand (or hoof) taste any different? July 2009
Karibi is a mighty horse, his back taller than a grown man. You would not want to get under one of his enormous hooves as they bite down into the soil, or try to stop this powerful beast from pulling his plough across this hillside in the south of France. He snorts at the presence of strangers, and shudders under his huge yoke, but keeps going, turning the earth.
Karibi is a Percheron, the French equivalent of a shire, a mountain of sinew and steaming hide. He and his driver, Yannick, work the patchwork of fields and vines known as Château Maris, co-owned by an Englishman, Bertie Eden (above). Scattered around the village of La Livinière in the Languedoc, these vineyards are kept by just half-a-dozen staff and their seasonal helpers. "When we drink a bottle of our wine, we know who has done what at every stage of the process of making it," says Eden, a balding, blond but deeply tanned 45-year-old in jeans and cotton shirt. "We know who cut the stem of the vine, going right the way through to who put the juice in the bottles. Our methods are different."
He looks down the slope of the hill towards another vineyard, owned by a neighbour, in which two men in boiler suits are preparing to spray chemicals. That doesn't happen at Château Maris, where everything is bio-dynamic, following a philosophy that originated with Rudolf Steiner in the 1920s and has now been developed into a sophisticated but entirely organic agricultural method.
Biodynamics sees the soil, the vines, the weather, the insect and animal life in the field and the men, women and horses that work it as part of the same, interdependent living system. "This is great shit," says Eden, kneeling and scooping up a handful of the coffee-black cow manure that has been piled under hay at the side of the field. "It's teeming with life. That is going to get spread and feed the plants." They don't use machines to plough the earth like their neighbours. "If you are putting lots of effort into covering the soil with live matter," says Eden, "it doesn't make sense to have it trampled by machinery."
All this is no doubt friendly to the planet, but does it work? I am not the best person to say, since I usually judge a wine by whether it costs under a fiver, and besides, my head is swimming. Over the course of several days in Eden's vineyards, I have sniffed, sipped and swirled countless gorgeous samples, and been overloaded with sensory information. But one lesson is burning bright in the alcoholic fog: I now know why the critics spit.
Fortunately, those who make a proper living writing about this stuff know when to stop, and what to write afterwards. The authoritative Wine Advocate answers my question by saying of the 2004 vintage Old Vine Grenache: "Anyone interested in understanding what purity of sweet fruit and polish is possible in the Languedoc should taste this."
For more than a decade now, Eden has been rehabilitating vines and soil which, when he bought them, had been exhausted and poisoned by chemical pesticides and fertilisers. He treats the plants with infusions made from their natural allies, such as camomile and stinging nettles (full of copper and sulphur). Planting and harvesting are done according to a calendar showing the movements of the planets and cycles of the Moon. "The real step forward in bio-dynamics is when you can sincerely comprehend that the spirit of a tree is equal to your own, therefore its life is equal to your own."
In France, there has been some resistance to the innovations of a bumptious Englishman with aristocratic blood (his great-uncle was the prime minister Anthony Eden), but Bertie is a wine man who spent decades learning his craft in the fields of Australia, Italy, France and Spain. Now he has an even bolder plan: for the first zero-carbon, self-sufficient, gravity-operated wine cellar in the world. Readers of The Independent on Sunday will have the chance to visit, drink its fruits and become intoxicated by Eden's enthusiasm for his pioneering work, by joining the paper's new wine club. You will also meet Karibi.
The vines in the field the horse is working today are a dozen years old. The grapes will be picked by hand, at night, in September and de-stemmed. Then, behind old sandstone walls in the present winery, the fruit will be allowed to ferment, with the skin, pips and juice all circulated and aired – a process known as racking – to give the wine its colour. "It is alive," says Eden. "You're not having to use cultured or industrial yeasts to develop it. You're continuing your respect for the live being, which in this case is a lot of juice in a tank."
In December, the juice will be put into wooden barrels, where it will stay for a year to 18 months. In the cool of the cellar, we taste a very young wine made from Syrah grapes, harvested just last year. "What I like about this is the elegance which is already there," says Eden, turning the glass by its stem, inhaling the fragrance. "That's delicious.
"Once you start thinking about bio- dynamics, it transforms your lifestyle and the way you think about food, energy, everything," he adds. "We see that life is intrinsically linked to cycles: the Moon, the planets, the turning of the seasons. So, we will keep doing what we are doing, making wine for people who appreciate it, our way. Not everyone understands but, in time, the seasons will turn."
The Independant: Join the bio bunch: Bertie Eden's vineyard is reaping the rewards of biodynamic wine-making. June 2009
The garden of Eden is a beautiful place. "There is great history here," says Robert "Bertie" Eden of his adopted home in the South of France, looking out over rolling hills bright with shades of green and yellow. In this wide landscape, framed by distant black mountains, only one village rises up from the fields on a mound, still medieval with its tightly clustered sandstone homes and single, square church tower. But the history is also in the fields. Look closer and they are filled with rows of what look like black, gnarled hands, twisting up from the soil. These are the vines.
"This is the oldest wine region in the world," says Eden, beaming. "They made wine for the Roman Empire."
You would expect such reverence for tradition from an English toff, son of a Lord and great-nephew of Anthony Eden, the former prime minister; but the tanned, hearty Bertie Eden, his blonde hair swept back from a balding head, is also a rebel. His presence on this hillside testifies to that. He was destined for a life of politics and power, but chose instead to follow a passion for wine. Now he dares to make his own, in the ultra-conservative Languedoc of all places, in a way that is challenging his entire industry.
"Getting on the tractor, strapping on the mask and zipping up the overalls ready to spray the vines with chemicals made me think," he says of the moment he realised it was time to change. "It was like being a sewage pipe, spewing effluent into a river. I thought, 'This is revolting. We are going to drink this stuff. What are we doing?'"
So now Eden makes his wine according to biodynamics, a step beyond organics to a philosophy that sees the soil, the plants, ' the insects that feed on them, the animals that live there, the people that pick, press and ferment the grapes and the juice in the tank itself as part of a living system, influenced by the weather, the gravitational pull of the Moon, even the movements of the stars.
"When all these relationships are in balance," he says, "the soil is richer, the biodiversity in the vineyard thrives and the wine is better." Really? He quotes a blind-tasting by Fortune magazine, in which biodynamic wines were found to have "better expressions of terroir, the way in which a wine can represent its specific place of origin in its aroma, flavour and texture".
Then he thrusts a glass of wine into my hand. This is the moment I have been waiting for. The wines from the vineyards he keeps around the village of La Liviniere, under the name Château Maris, have won high acclaim. I'm not an expert – I think one respected judge may have knocked too much back before describing a glass of Eden's as offering "blueberry with brown spices, white pepper, bitter chocolate and chalk dust" – but I am about to be blown away.
Tasting wine made here, from grapes grown in these fields, is an extraordinary sensual experience (and one you can have for yourself, if you order from the Wine Club that Bertie Eden and the Independent on Sunday are forming together – see box below). He has opened two bottles, marked only with numbers, containing wine made in 2007 with Syrah grapes "from that vineyard over there, on the hillside". Inhaling over the deep bowl glass here in context is not like sniffing the bouquet at the dinner table at home: the scent is all-enveloping, almost as rich as the taste.
Richer, actually, because the wine itself is a little flat and disappointing. "Not ready," says Eden, shaking his head, "but it will be, in time." He pours from the other bottle and this time the scent is... awful. Eggs. "This is reduction," he says. "If we let it open up to the air, it will change." And it does, in the glass, mysteriously. The taste, though, is rich, elegant, voluptuous, seductive, all the words that are in my mind because Eden uses them to describe the sort of wine he is trying to make, but they're also true. It's wonderful. More, please.
I feel as if I'm being initiated into a secret religion, which is close to what Eden himself felt at the age of 12 when his father took "the big key" from the wall at their home in Dorset and led him down to the cellar one Sunday morning. John Eden, a Tory minister, was a serious wine collector. He was away a lot, and his son was at boarding school. Those moments were almost sacramental. "We would take the bottle upstairs into the dining-room, uncork it, sip it... and all that before going to church. Having a tipple in the morning with your father, when your younger brother is not part of it, is very special."
Eden was hooked. "For my Christmas presents, rather than roller skates or whatever, it was a book on wine or an envelope saying there were six bottles of Château so-and-so in my name at a dealer in London. Wine was the thing that belonged to me, within the family."
Beer was what got him thrown out of Stowe school, which he hated anyway. "I purchased exactly the same dustbins as were by the changing-rooms, hid mine in alcoves and brewed 100 litres inside them. I was very popular. Then I was caught."
Expelled, he persuaded his father to let him go travelling before joining the Army, but didn't come back. He flew to Australia, bought a motorbike, rode to the Barossa Valley and got a job in a vineyard, pruning. "That's how I learnt how to make wine, by watching and being shown."
Over the next two decades, Eden travelled from Australia to Italy then to France, Spain and California, nurturing the idea of a vineyard of his own. His friend, the New York banker Kevin Parker, helped him set up in 1997, but they soon realised the soil in the scattered vineyards they had bought had been exhausted by years of intense chemical farming. First, they went organic, then they realised that the cow manure they were importing as fertiliser, produced according to biodynamic principles, was extraordinarily good.
"I investigated, and discovered a total philosophy," says Eden, now 45. In practical terms, they use the manure; they plough the land with a horse; they treat the vines with "herbal teas" such as camomile instead of chemicals; and at harvest time they pick the grapes by hand. At night, after a full moon. The theory is that the gravitational pull is reduced, so less sap is lost with the harvest. Does it really, honestly, work?
"I don't know," says Eden, disarmingly. "But we have noticed that downward lunar cycles often coincide with periods of low pressure, meteorologically, so it is a good time. What is even more important, though, is the discipline: you are working within a calendar that acknowledges what is going on around you." In 20 years' time, the chemically farmed fields around them will be exhausted. "Ours will be in better condition that they were when we started."
Biodynamics is a rising force in the wine world, but Eden will lay down an even bigger challenge this year by building a state-of-the-art winery with no carbon footprint at all, producing more energy than it uses. Built on a hill outside the village, with hemp in the walls and floor and a living roof, it will maintain its own constant temperature with no need for air-conditioning, and the wine will be moved by gravity. Solar panels will provide power, and reed beds will recycle water.
This pioneering building, more ambitious than any in its industry, will not be open to the public; but members of the Wine Club will be able to have lunch there with Eden, and to taste the wines. That is, in the end, what it is all about. "Drinking copious quantities of biodynamic wine will make you feel a hell of a lot better than drinking copious quantities of industrially produced wine," he says, offering another glass. So that is what the two of us do next. You should try it.
Wine Advocate on Old Vine Syrah 2007
"From tank, a reductive hint of cassis leaf needed to be shaken off of the Maris 2007 Syrah Old Vine, a bottling based on the estate's best block, surrounded by garrigue on a deep clay hillside near La Liviniere. A wine of exceptional purity, extreme black fruit ripeness, and a velvety texture emerges, girded by ultra-fine tannins and enlivened by springs of fresh berry juiciness as singular in the context of wine this ripe as is the spring that apparently literally lies beneath this vineyard. A small proportion of this cuvee is kept in tank to preserve freshness, but the harmony of oak (un-toasted at this address) and fruit is also perfectly judged, i.e. the former is scarcely noticeable as such. Cardamom, ginger, black pepper, pencil lead, and sweet floral suggestions add to the complex allure of this long-finishing beauty that deserves to be entered in a World Syrah contest."

93 Points
The Wine Advocate
Biodynamic Apostles of the Languedoc
How a Brit and an American are striving to make some of southern France's best reds
Kim Marcus
Issue: November 30, 2005
Robert Eden, an Englishman with a mop of red hair and a mischievous gaze, walks gingerly up to a pile of, to put it politely, straw and manure. "This is good shit," he says with a broad smile.
Eden's piles of compost are located next to the vineyards of Château de Combebelle, high in the rugged hills of St.-Chinian in the western Languedoc of France. He co-owns it with New York financier Kevin Parker. Set in an upland vale that neighbors a small chevrerie, or goat farm, Combebelle is surrounded by oak forests and aromatic scrubland. It offers a stunning view of a long stretch of Mediterranean coastline, all the way south to the lofty Pyrenees and the Spanish border.
But it's not toward the horizon that Eden, 41, looks eagerly today. Instead, he grabs a pitchfork and breaks open the surface of one of the moldering piles. He's ecstatic when he sees it honeycombed with earthworms. The worms mean that the compost is rich, alive and almost ready to be applied to the soil. And for Eden, an avid environmentalist and a practitioner of the esoteric but increasingly popular system of organic agriculture known as biodynamics, that's one of the most important elements to making good wine.
"The only way you can bring back the soil is through compost," he says. "Nobody can really explain it, but there is a greater concentration of [beneficial] nitrates in a vineyard that has been handled biodynamically." Before the application of compost and biodynamics, Combebelle was, in Eden's words, "a typical, dead, hillside Languedoc vineyard," extinguished by a combination of synthetic herbicides, pesticides and fertilizers that increased yields at the expense of the native ecology.
While Eden is the public face of Combebelle and its sister estate, Château Maris, in the neighboring Minervois appellation, Parker, 46, is the chief financial backer and the one who pushed early for the biodynamic strategy. A one-time partner with Wall Street investment house Morgan Stanley, Parker has worked for Deutsche Bank since 1997, and today is its global head of asset management. Parker began his involvement with Eden in 1993, when Eden needed an investor and the two men met through a mutual acquaintance.
"I bought a little stake in Combebelle, and as a sanity check I looked around California and Oregon and did a comparison of prices. I just decided [Combebelle] was a better significant long-term value," Parker says. "I was a lot more interested in France, with its base of wine knowledge and access to great vineyards and wines."
Today, Parker's ambition is to transform Maris and Combebelle into Languedoc grands crus, an audacious goal in one of France's most maligned, least understood and generally underperforming wine regions. Eden and Parker believe that biodynamics, as applied to the terroir of Combebelle and Maris, is instrumental to their goals. "Once I learned about biodynamics and the number of really top domaines in France that follow biodynamics, it seemed like a natural," Parker says. "I think if you don't know much about biodynamics, it's easy to dismiss it as voodoo and hooey."
There's definitely a whiff of the premodern to biodynamics, as well as a bit of the New Age. A key aspect of biodynamics stresses the flow of energy, or disruption thereof (especially from electrically conductive metals), that is supposed to affect agricultural productivity. As in other organic regimes, no man-made chemicals are allowed, and grasses and other cover crops are grown between the vines to encourage beneficial natural fauna and to act as mulch. There are reasonable allowances, however. Sulfur, for example, can be used on the vineyards to control fungal infestations and also to stabilize wines, because sulfur is a naturally occurring compound.
Parker and Eden's belief in the sometimes idiosyncratic requirements of biodynamics is a mixture of faith and common sense. In a way, it has to be, because biodynamics is more than a method of composting or even organic grapegrowing. It is more like a philosophy in that it places value on symbols of astrological import (planets and zodiacal constellations) and totemic power (animal horns, skulls and even stags' bladders) in making compost preparations. Then there are the more traditional aspects of biodynamics that take a page from the Old Farmer's Almanac, such as planting schedules based on the phases of the moon.
Biodynamics' founding father was an Austrian named Rudolf Steiner (1861-1925), who also developed the Waldorf educational method. Author Monty Waldin, one of the leading authorities on the subject, has written in his comprehensive book Biodynamic Wines (Mitchell Beazley, 2004) that Steiner was forthright about the more eccentric aspects of biodynamics. "The animal organs are not ingredients in themselves, and are never actually used in the compost. Instead, they act as sheaths while the compost preparations are being transformed. ... Steiner even admitted that some could see his compost preparations as 'insane,' so the real question is, do they work?"
Given that many of France's top estates—including Domaine Zind-Humbrecht in Alsace, Domaine des Comtes Lafon and Domaine Leflaive in Burgundy, S.A. Huët and N. Joly in the Loire and M. Chapoutier in the Rhône—embrace biodynamics, its practice appears to promote quality, at least in the abstract.
The wines Eden makes at Combebelle and Maris are worthy examples of biodynamic quality. Though they vary quite a bit in style, they are all concentrated and full-bodied renditions of Syrah, Grenache or blends thereof. The Château Maris Grenache Minervois La Livinière Old Vine 2003 is one of the best reds to come out of the Languedoc this year (92 points on the Wine Spectator 100-point scale, $26). It is a supple red with an amazing purity to its rich, dark fruit flavors. "Grenache is a wild beast," Eden says. "It makes what I call country wines. I love the stuff. Instead of drinking it out of fine wine glasses you [should] drink it out of a goblet. I can't see getting a lot of finesse out of this wine, but I am really trying."
Maris also makes a reserve Syrah called La Touge. The 2002 (92, $14) features meaty and decadent flavors reminiscent of a fine Northern Rhône. It's definitely a candidate for the cellar. The Minervois 2003 (91, $10) is brooding and ripe, with dark plum and spice flavors, while the Château Combebelle Syrah-Grenache 2001 is the most backward of Eden's top reds (89, $15), though it opens up with decanting.
Combebelle and Maris form what Eden and Parker call the Comte Cathare group. It takes its name from the medieval religious movement native to the Languedoc and neighboring Roussillon. The Cathars challenged the authority of Rome and broke away from the church until they were brutally suppressed in the 13th century. Eden draws strength from the rebellious Cathar legacy in the region, and there are also cosmological overtones to his grapegrowing philosophy. "I believe that plants have spirits as well as animals because they are alive," he says. "Caring for the land becomes a way of life."
The Comte Cathare label has been around since 1994, at one time encompassing a series of négociant and estate labels. But two years ago, Eden and Parker decided to refocus the label solely on their red-wine estates, Maris and Combebelle, selling off top white-wine estate Domaine Begude near Limoux. Eden also makes a small-production dessert-style Muscat from Domaine de Montahuc, whose vineyards are rooted in the dramatic, chalk-encrusted plateau of St.-Jean-de-Minervois, near Combebelle. Over the past 10 years, the Comte Cathare wines have shown good to outstanding quality for their pure flavors and firm structures, but have lacked a strong image because of shifting marketing strategies.
All of Eden's reds undergo malolactic fermentation, to soften their natural acidity, and are unfined and unfiltered. The wines from Maris are aged 16 months in oak, while Combebelle's see about a year of barrel aging. Other than that, Eden says little about his winemaking techniques, except to note that his main mission is to harvest the best and healthiest fruit possible. "The key is you have to grow fruit directly from that," he says, pointing to the compost pile.
The compost is vital to the biodynamic strategy and is applied at the rate of just under .5 tons per year for the 35 planted acres at Combebelle and the 110 at Maris. It is a mixture of mostly sheep dung, cow manure and wood chips that is treated for about nine months with biodynamic preparations that help turn the mixture into a nutrient-rich fertilizer. Under the very specific protocols of Steiner's method, there are seven different preparations. They encompass an assortment of herbs and plant materials, including nettles, chamomile, yarrow and oak bark, which are variously stewed, steeped or even aged before application.
Late one night, Eden pounds his fist on the table in the beautiful, limestone-walled Michelin one-star restaurant that he and Parker own, Le Relais de Pigasse, in the small village of Ouveillan near their two estates. An old way station and inn on the Canal du Midi, the restaurant has been transformed through Eden's vision and Parker's financing into one of the culinary high points of the Languedoc. As Eden speaks, he rails alternately against the power of corporations and the waste and corruption of agricultural subsidies in the European Union and the United States. He even questions the benefits of modern medical science. His dining partners, who include fellow Languedoc vintner Bruno Lafon, move uneasily in their chairs. "But Bertie," Lafon says, trying to get a word in edgewise and calling Eden by his nickname.
Political discourse is in Eden's blood. He is the great-nephew of former British Prime Minister Anthony Eden and he backs up his politics with more than words. He makes a line of specially labeled wines that benefit the U.K.-based Rainforest Foundation, which seeks to protect endangered tropical environments and their peoples. Eden also does special bottlings for the Woodland Trust, which aims to preserve ancient trees and groves in the United Kingdom.
Eden has lived in France since his early 20s, when he came over with a small inheritance to make his way in the wine world. Since his youth, Eden says he has been attracted to the adventure and romance of winemaking. Though he has no formal academic training, he has plenty of hands-on experience, both in production and sales. His first job was selling wines for Burgundy wine broker Becky Wasserman. From there, he went to work in the vineyards and cellars at Castello di Rampolla in Tuscany, where he was first introduced to biodynamics, the Rothbury Estates in Australia and then back in Burgundy for a stint at the famed Côte d'Or estate of Comtes Lafon. Dominique Lafon, Bruno's brother, oversees the Lafon cellar and has been a valued advisor to Eden over the years.
As an iconoclast forging his place in a remote corner of France, Eden seems a fitting disciple of biodynamics. But Parker, who hails from New Jersey and inhabits the realm of high finance, would at first seem an odd partner for such a venture. Until, that is, he begins talking about how he tries to live his life by organic principles. He and his wife are currently using a green consultant in the renovation of their Manhattan apartment, with the goal of limiting the use of synthetic materials—most of which Parker deems toxic.
"My dad passed away at an early age," Parker explains. "It got me thinking about all the poisonous substances in our man-made environment that I want to avoid." In addition, while working for Morgan Stanley, Parker lived in Tokyo for seven years, where he says he learned to appreciate the aesthetic sense in Japanese culture that places an emphasis on respect for the natural world.
Despite the dedication of Parker and Eden, it's been a long row to hoe. While the benefits are beginning to pay off in the rising quality of wine from Maris and Combebelle, it's taken the better part of a decade to get the nutrient levels of the soil revitalized through biodynamics. Maris, Combebelle and Montahuc gained biodynamic certification in 2002 after more than five years of adhering to its methods.
An attempt to build a winery for Comte Cathare went down a blind alley in the renovation of an old tile-and-brick factory outside La Livinière. Though today it is a large, modern winemaking facility, it did not include a gravity-flow setup, which Parker and Eden now consider crucial to quality. La Tuilière, as it is known, is now home to L'Ostal Cazes, the new Languedoc venture of Bordeaux's Jean-Michel Cazes, who bought the facility from Eden and Parker in 2003.
The pair is looking forward to the completion of a new winery for Maris, which is being built according to organic and biodynamic principles and will feature gravity flow. While Combebelle is close to Eden's heart, it's clear that Maris will be the financial and marketing engine. Not only is it located near the top-quality Minervois village of La Livinière, but its 13,500-case production is also nearly triple that of Combebelle's. The new Maris winery will be an environmental showcase, powered by renewable energy sources such as solar and wind power. "The fact that there will be no conductive metals or errant energies in the new winery is all done with the objective of making wines with greater elegance and finesse," Eden says.
Parker travels to France about three or four times a year to help oversee Comte Cathare. Eden and Parker also hope to gain a second Michelin star for Pigasse and are planning to offer lodgings at the site sometime next year. Eden had wanted to open the rooms at Pigasse this year, but Parker had other plans—he bought the storied François Plantation resort on the island of St. Bart's in the Caribbean and is now busy upgrading its restaurant and hotel, with Eden's help. Of course, the wine list will place an emphasis on biodynamic bottlings.
It is an ambitious agenda, but it's evident that Eden and Parker are in it for the long haul. Parker has stuck by Eden for 12 years, and Eden is literally dug in at Combebelle. They represent a unique team in the world of winemaking, given their backgrounds and their biodynamic strategy. For Parker, the emphasis in the years ahead will be on realizing the potential of Château Maris. "La Livinière is where we want to be and we were way out in front in recognizing its quality," he says. For Eden, his focus is on the land. "What has always attracted me to the Languedoc is the wildness," he says.